We get Loretta Lynch.
From: The Daily Wire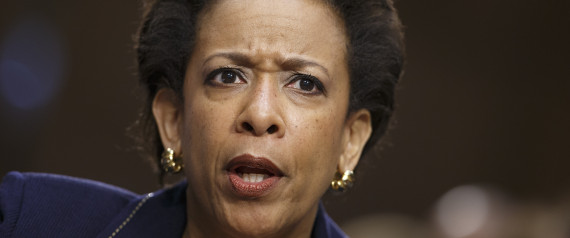 "The day after a horrific shooting spree by what appears to be a radicalized Muslim man and his partner in San Bernardino, California, Attorney General Loretta Lynch pledged to a Muslim advocacy and lobbying group that she would take aggressive action against anyone who used "anti-Muslim rhetoric" that "edges toward violence."


Speaking to the audience at the Muslim Advocates' 10th anniversary dinner Thursday, Lynch said her "greatest fear" is the "incredibly disturbing rise of anti-Muslim rhetoric" in America and vowed to prosecute any guilty of what she deemed violence-inspiring speech.


"The fear that you have just mentioned is in fact my greatest fear as a prosecutor, as someone who is sworn to the protection of all of the American people, which is that the rhetoric will be accompanied by acts of violence," she said.


"Now obviously this is a country that is based on free speech, but when it edges towards violence, when we see the potential for someone lifting that mantle of anti-Muslim rhetoric—or, as we saw after 9/11, violence directed at individuals who may not even be Muslims but perceived to be Muslims, and they will suffer just as much—when we see that we will take action." said Lynch."
The Daily Wire 4 December 2015
Note that it isn't the wholesale murder of U.S. citizens that is her concern. It's that some ragheads might have their feelings hurt by mean people saying unkind things about their religion.
But wait, dare I say "rag head"? Does that cross the line???
Are the minions of the Attorney General's
Sicherheitspolizei
even now gathering in the mist across the meadow in the treeline . Is it
nacht und nebel
for old Harry at last? Will they shoot my dogs, burn down my compound, and drag me off to Gitmo?
Maybe I better change my tune!
Coming to a Christmas Party near you! Allahu Akbar!
They aren't coming. They're here.